Thank you for visiting our website.
DCTaxHub LLC. Is a full-service Business Consulting Firm, with core competencies in the areas of tax preparation, planning, bookkeeping and accounting. We are committed to the success of your business and we make it our mission to understand your business well enough to improve your tax position, capital position, business structure and benefits packages, acquisition potential, and much more.
We earn our fees by adding value, whether you are an individual or a business entity and increasing your asset base. We have learned a great deal since we began in this business, and we are ready to apply this knowledge to enhance your company's growth and success.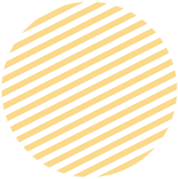 Our Professional Services
Tax Preparation and Planning
We don't just help you with tax preparation, we go further by creating strategies to minimize your tax liability. Executing strategies that minimize your tax burden is a year-round process, not something you do right before the tax due date. When you work with us, consider current tax laws, new tax laws and regulations, and your current situation, with the sole aim of helping individuals for the lowest tax liabilities while staying within the current tax regulations.
Bookkeeping/Write-up and Accounting Services
Accurate record-keeping is essential to a successful business yet can also be complicated and time consuming.
IRS Representation & Tax Resolution
Professional representation can be vital during an audit, and our experience with tax authorities enables us
QuickBooks Accounting Help and Assistance
QuickBooks can provide useful and timely information in the form of financial statements, reports and graphs.
At Dc TaxHub, we can help your company design suitable computerized payroll services
Choosing your business structure is the first step in forming a new company. Once you have established the way in which your business will be run
Microsoft Dynamics 365 Business Central
Microsoft Dynamics 365 Business Central is a single, cloud-based business management software
We proudly offer mobile notary services wherein you can schedule your appointments at the office or home any time of the day
Certified Acceptance Agent
We can verify your claim of identity and foreign status and submit Form W-7 on your behalf.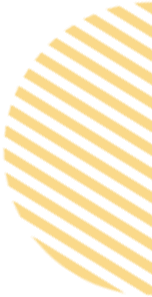 Seamlessly delivering fully integrated, cost-effective environmental Tax Services.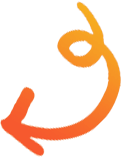 Mr. Osadebe was very professional and knew all the relevant laws. He was very responsive, patiently answered questions.

Dc Taxhub has been the most important part of my business. Emmanuel and stuff listen to my needs as a small business and was able to help create the best system to track and make sure I stayed within all regulations with the IRS. Dc Taxhub create and manages my payroll, unemployment, book keeping and some office administrative work. I could image being success without DCTaxhub! They are highly recommended!!!!

Great professional person to deal with. Helped me out in a bind with personal commitment. I would highly recommend. Great character and has high morals, qualities hard to find these days.

Mr. Osadebe was a breath of fresh air to my tax preparation. Not only was he responsive to my myriad of questions, he went over and beyond to go over past tax filings with me.